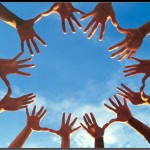 Mediterranean Quality Care Services offer 24 hour nursing and care in the home or clinic. Our aim is always to provide the finest care for those you love and peace of mind for you.
Our quality holistic care team offer you the most comprehensive care package available, backed up by professionals and in keeping with the developments in care enhancement.
24 hour care is available in acute situations, notably in the care of the seriously ill, maximising symptom control and pain relief.
For free advice anytime call us. We are contactable 24 hours a day.
0034 971 677 455
0034 608 097 262