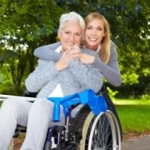 We can supply a variety of equipment for hire to facilitate any activity of living. From bath-chairs, hoists, wheelchairs, commodes to even such small items as a bed pan, contact us to see our comprehensive catalogue.
Why not ask us to assess your needs and situation to see if there is any aid which could ease your life? We could send a qualified nurse or occupational therapist to visit you and to advise you on what is available and thereby save you an expensive outlay.
We can hire any number of large items and we even have two specialised control-release medication pumps, which are invaluable when it comes to pain relief for those in chronic or terminal pain.
For more information please feel free to contact us, we would be delighted to help make your life a little bit easier.
0034 971 677 455
0034 608 097 262