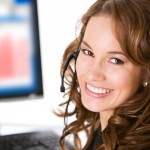 Did you know?
In the year 2010, according to forecasts of the National Institute of Statistics, people over the age of 65 years will represent 20% of the Spanish population.
At present, more than 850,000 homes in Spain are inhabited by a single person of more 65 years.
35% of the Spanish homes counts among its members an adult of 65 years (some four million homes)
With age and limited movement comes practical challenges. Teleasistensia offers a practical and affordable solution to give you the peace of mind that help is at hand should you need it.
Teleasistensia is a system that offers aid to residents. With only a press of a button a professional qualified assistant will be put in contact with you. As the system is hands free you don´t even need to pick up the telephone. Help is on hand 24 hours a day.
Once alerted the operator will immediately send the assistance needed, whether that is by giving notice to relatives, police, firemen, emergency doctor, calling an ambulance or a locksmith, etc
This is an invaluable service especially for people who live alone permanently or who are alone several hours a day and have limited mobility or special needs and need to feel a connection with the outside world. It also gives full time carers the opportunity to leave their home confident in the knowledge that help is at hand if necessary in their absence.
Whether you would like more information about the ease of installation for a private residence or for your business contact us today to find out more about this affordable and invaluable service.
Tel: 00 34 971 677 455
24 hour: 00 34 608 097 262