Some feedback from clients we have helped to give you peace of mind about the service available to you through Mediterranean Quality Care Services.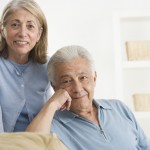 "My sincere and grateful thanks to all of you for the love and kindness in caring for my dear Mum for all those difficult months and for delivering her home to Devon."
Bobby.
"I am writing to say how wonderful the staff were. Please tell them how we were so very pleased with the way they looked after Albert at night. We all slept better!"
Norma Kirby, Berkshire.
"I would like to thank you very much on behalf of my parents for the marvellous support you organised whilst my father was in hospital and to help him recover at home. Each and every one of the "girls" that came to us were truly professional and very caring- just what the doctor ordered!"
Jean and Eric.
"I would like to thank MQCS for the kindness and care you have shown to my father over the years. It was a great relief for me to know that he was in good hands. We are thankful that he did not have to endure a period of hospitalisation, but managed to pass away peacefully in his own home with those who knew him and cared for him at hand."
Gillian.
"Wir denken gerne an die Zeit in Cala Ratjada zurück und ich möchte mich noch einmal ganz herzlich für die hervorragende Betreuung bedanken. Ihre kompetente, persönliche und herzliche Art hat nicht nur mir sehr gut gefallen und wir hoffen daher, bei unserem nächsten Urlaub auf Mallorca wieder das Glück zu haben, dass ich von Ihnen betreut werden kann."
Günter Ruthen.
"I´m sure my father wasn't the easiest or most obedient patient you have looked after and your love and care for him was a tribute to you all."
John.
"My father and myself have always found the nursing staff to be friendly and helpful and have confidence in their integrity. Health-care does not come free and, as a client´s health and independence deteriorate, the expenses rise. However, I have no reservation in stating that MQCS has provided an excellent service for my father at a reasonable cost and I can recommend MQCS to others.
Julian Branch.
"I was living alone when I was diagnosed with cancer in the right hip and replacement prosthesis was required. I needed twenty-four hour attention. It was then when I was put in touch with Pat Ferguson and her Nursing Service. Not only did I receive every possible nursing care, but it was also given with loving kindness and understanding both in the clinic and at home. Nothing was too much trouble, shopping, cooking, cleaning, washing, even feeding the cat, were all taken in the Nurses´ stride. My comfort and their nursing abilities were paramount. Pat´s "Team" are delightful – happy, capable, competent and full of tender, loving care for the patient."
Rosemary Middleton, Costa de la Calma, Mallorca.
"Many of my patients have been able to benefit from MQC since this badly needed service started in 1994. The sympathetic nurses offer prompt and efficient one to one care for anyone from 0 – 100 years old, covering all nursing and domiciliary needs, facilitating medical treatment. I have no hesitation in recommending Pat Ferguson and her team. The nurses all offer a very high standard of care. They work well together and with the patient, and communicate all necessary changes with me and the other members of the care team. They holistically assist their patients in a friendly manner either in their own homes or when a patient is admitted to a clinic, ensuring a better and often faster recovery, or in the case of terminal illness, providing the maximum quality and dignity in the last of life."
Dr. Michael H. Stoma, Portals Nous, Mallorca
" I had been working in Mallorca for nearly 10 years as surgeon. Shortly after I arrived, this nursing agency opened and it has been my pleasure to see it grow from strength to strength since then. Mrs. Pat Ferguson is the director and she works tirelessly to provide a superb service, combining efficient nursing care with humour and compassion. My work has certainly been easier since having such good domestic nursing care available. I have been able to discharge patients from hospital back to their homes much earlier. I have been confidant that they would come to no harm there, and recover faster in more relaxed surroundings, while losing nothing in excellent and responsible Nursing Care. This, of course, has saved my patients and insurance companies considerable expenditure on in-patient hospital fees. I would recommend MQC without reservation as a first class provider of home care and nursing."
Guy Clendinnen, Ch.M., FRCS. Consultant Surgeon.
Dear Pat – First I want to thank you so very much for all you have done over the years to make Philip´s and of course my life so much easier. The girls you have given to care for Philip have been and are quite wonderful and so reliable. They couldn't have done more to make his life more comfortable and happy. My very warm regards, and my many thanks again for all your friendly and able assistance.
Jenny Hodgson
My husband has severe C.O.P.D. and a heart condition. At the beginning of October he went to Spain on an extended holiday hoping the climate would be better for his health. On Christmas Day he was admitted to hospital. It was not possible for me to go to Spain so I contacted Pat Ferguson of Mediterranean Quality Care Services. The compassionate care and comfort given to my husband and the support both to him and myself was exemplary. Pat even arranged for his suitcases to be packed and taken to the hospital rready for when he was flown back to the U.K. We will forever be indebted to Pat and her team and would unreservedly recommend her to anyone who might find themselves in similiar circumstances. Thanks Pat and your wonderful team.
Eileen and Geoff Brierley